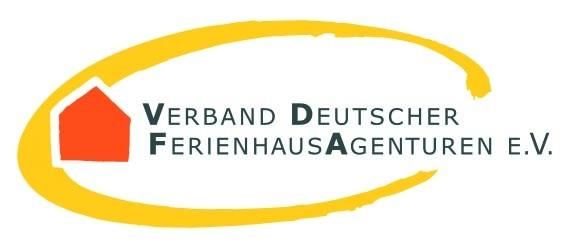 As a member of the Association of German Holiday Home Agencies (VDFA), we are obliged to describe the accommodation truthfully and to subject our company to a legal check at regular intervals.
The VDFA is Germany's oldest holiday home association and represents the interests of owner-operated holiday home agencies based in Germany and the EU.
All members have committed themselves to high quality guidelines and offer their customers a high degree of security and seriousness. This includes not only the personal inspection of all holiday properties but also the individual consultation of the guests and the compliance with all legal requirements.
Truthful holiday home description

The holiday homes are truthfully described and regularly checked on site.
Honest and fair dealing with the holidaymakers
The contact with the guests is honest and fair. Justified complaints are taken seriously and resolved to the satisfaction of the customers.
Transparent pricing
A good and appropriate price-performance ratio is a matter of course. The prices can be viewed at any time before booking, consumption-dependent additional costs are shown separately and final cleaning is included.
Personal contact person
Individual, competent customer service and an emergency telephone number at the holiday destination are guaranteed.
JASSU Reisen has been involved in the VDFA since 2014 and has been the vice-president of the association since 2017 with Jan Hürter.
If you are not going to Greece and are looking for a holiday home in another European country, we recommend our partner agencies in the VDFA. You can find this and further information about the association here.