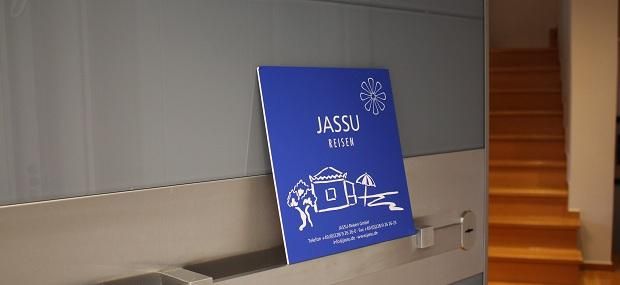 JASSU Reisen is a German holiday home agency and has been specialized on arranging accommodation in holiday houses, villas and apartments in Greece for more than 35 years.
The portfolio comprises 20 regions in Greece. Here you will find the overview of the regions currently in our portfolio.
Our customers are mainly from Germany, Austria and Switzerland, but also from other parts of Europe and the world.
At JASSU we maintain well-developed distribution activities in the classic markets and we have a high proportion of regular customers and a sophisticated travel agency distribution. In the Internet we are present with our own distribution platform on www.jassu.de and we can also rely on a large partner network (for example tui.com, opodo.de, e-domizil.de, atraveo.de, casamundo.de).
Our capable and mutlilingual staff (German, English, Greek) supports the landlords with personal contact.
Quality, Service and Reliability – Lease your holiday house via JASSU.
JASSU Reisen stands out against many other holiday home agencies and especially against all advertising and and web portals by…
…the expert knowledge they provide and the handpicked selection of accommodations and inspections on-the-spot.
…the qualified customer service they offer with personal knowledge of the holiday regions and objects.
JASSU Reisen will find the right kind of customers for your holiday accommodation, whether it is a property directly at the beach, on an island or on the main land, slightly upcountry with or without a pool or a small apartment in a city or village perfect for a city break.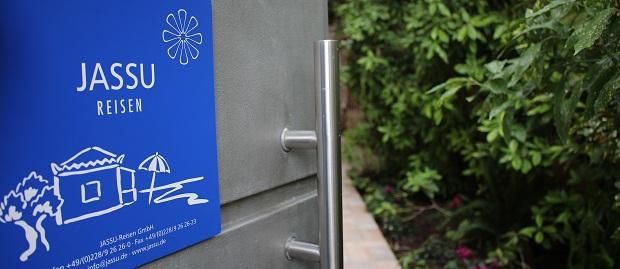 Most bookings will be made directly via Jassu Reisen in your name. Additionally Jassu Reisen is cooperating with many other travel agencies and more than 1.000 Internet websites. Due to this broad distribution JASSU Reisen can provide the prospect of excellent occupancy levels for your holiday home. With JASSU Reisen you have only one contract partner but you are automatically represented in all common Internet portals.
Generate additional income by leasing your holiday home via Jassu Reisen during periods you are not using it for yourself.
Every holiday accommodation arranged by JASSU Reisen can directly be booked online.
Have we sparked your interest and you want to know more about cooperating with JASSU Reisen? Please feel free to get in touch with us by filling out the contact form.
JASSU Reisen GmbH
Adrianstr. 107
53227 Bonn
GERMANY
Tel. 0049 228 92626 0
Fax 0049 228 92626 23
E-Mail: info@jassu.de